Our team of engineers and developers have been busy rolling out summer updates, and we don't want you to miss them. These updates are brand new and you're among the first to know!
Filtering
Several of our Teacher Advisory Panel members requested that we build out additional filtering features. We're happy to announce that you can now filter by duration, age range, and subject. Take a look at our tutorial and give it a try!
👂You asked and we listened! You can now filter your search results by the duration of the video, age range and subject.
🔍From the search results page, you can refine your results by clicking Filter in the upper right hand corner. Use the sliders to select the video Duration and Age Range you're looking for and choose your Subject(s) from the dropdown.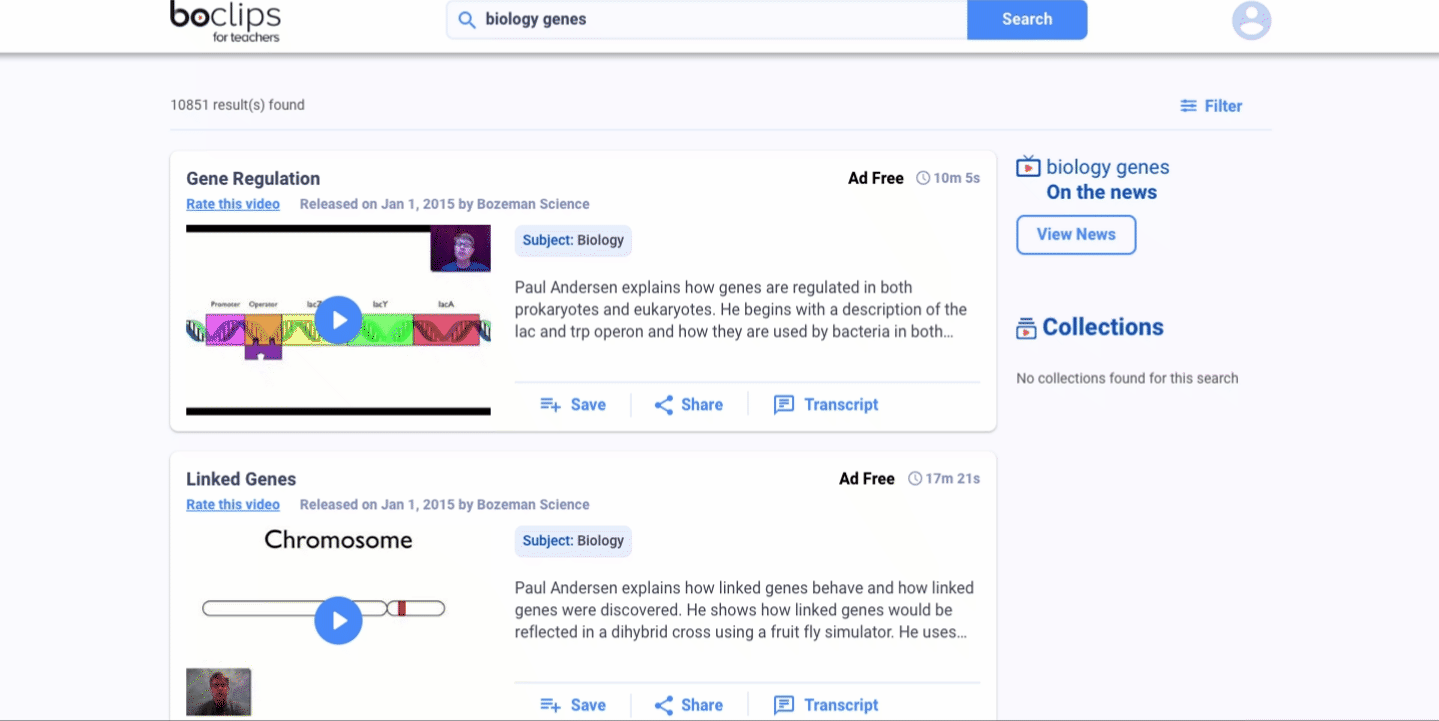 Captions and Transcripts
We recognize that we work with a full array of teachers that work with a variety of students. The majority of the Boclips Teachers we work with strive to offer personalized learning, and we try to equip teachers with the tools they need to easily reach students with different learning styles. In an effort to make Boclips for Teachers more accessible, we have recently improved our Closed Captioning and Transcription capabilities.
📄 The majority of videos on Boclips for Teachers have captions and downloadable transcripts, although some providers may not.
🖱To turn captions on or off, just click the CC symbol in the lower right hand corner of the video.
📥 Clicking the Transcript button next to the video will download a text file to your device.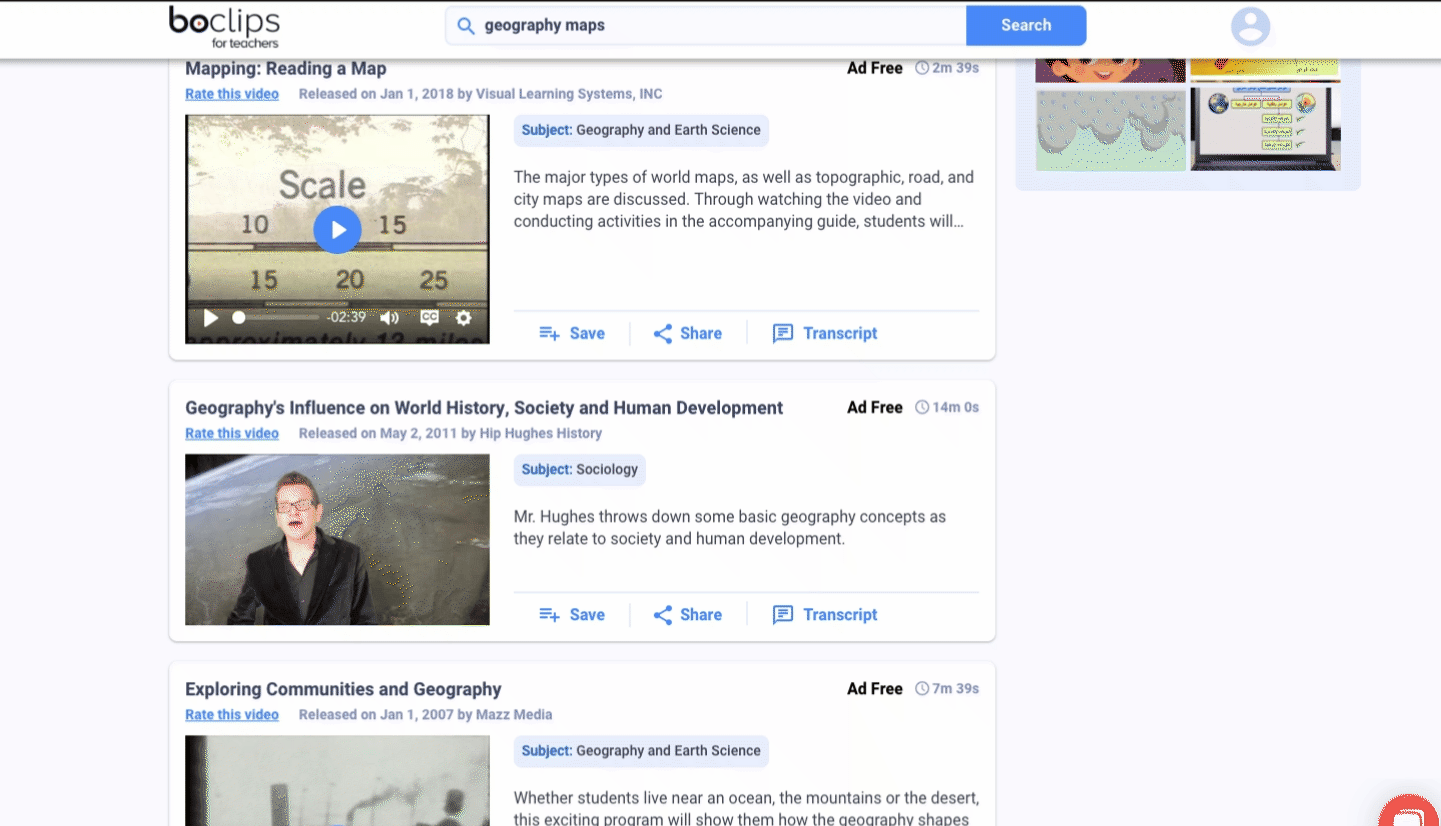 Bookmarks
As teachers, we know just how important it is to save great resources when you find them. After all, why reinvent the wheel? We recognize just how important it is to organize favorite resources and as a result, we've recently added the function to bookmark a collection within Boclips for Teachers. Take a look at the quick tutorial here to find out how to bookmark your collections to easily find them the next time you log back in to Boclips for Teachers.
📑If you find a collection that you'd like to come back to later, just click the bookmark symbol in the upper right-hand corner.
👀To view your bookmarked collections, click the profile icon in the upper right-hand corner and select My Bookmarks.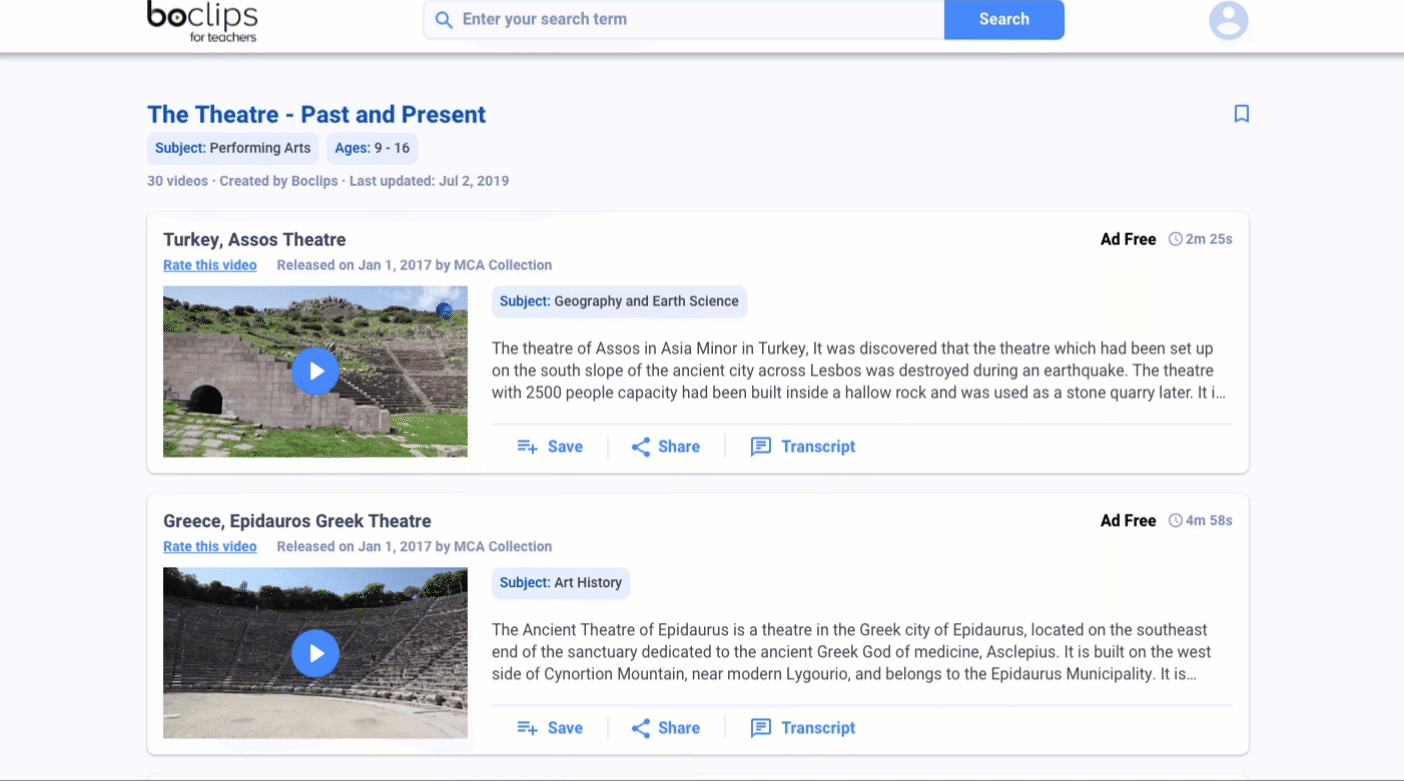 🗑If you don't want to use one of your bookmarks anymore, you can just click the bookmark symbol on the right-hand side again to un-select it.
Public Collections
While we have several exemplary collections from our Content Team, we'd love to encourage you to share your exemplary collections as well! You can do this by creating your custom collections and making them public with the flip of a switch!
👥 To make your collection public, click Edit Collection and check the Public box before clicking Save.
🎓If you make your collection public, it's very useful to select the Subject(s) and Age(s) it's suitable for so that other teachers can find it. This is super easy, just drag the slider to define the age range and select the subject(s) from the dropdown.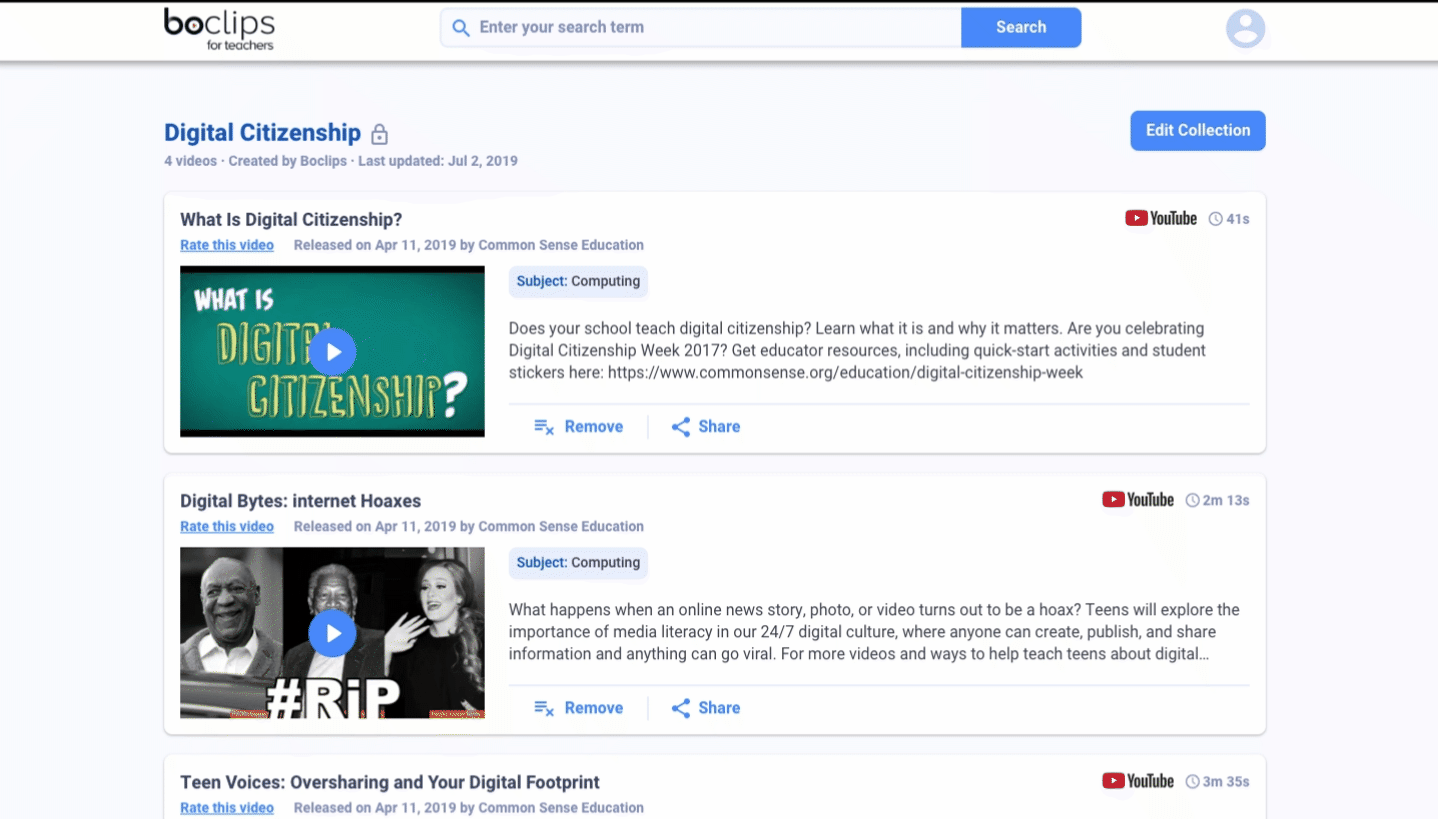 We can't wait to hear your feedback on these new features. What are you loving, what are you hating, and what changes or additions would you love to see in the future? Please let us know in the comments below.