Have you ever struggled with finding just the right video to supplement lessons? Perhaps, you've found a video you've wanted to use and wondered about copyright and if you can use it. Or maybe you're worried about commercials and pop-up ads that may not be appropriate for your students. If any of these scenarios sound familiar, then boclips may be just what you are looking for.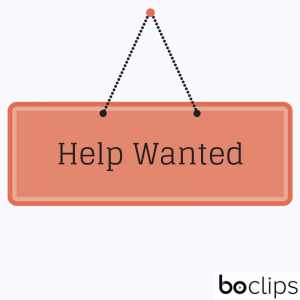 With boclips, there is no more struggle, no more wondering, and no more worry. Our video library has 3 million rights-ready videos all collected from trusted content partners.
Sounds great, right?! We think so too!
So, what's the catch? There is no catch. Right now, we're inviting teachers to join us for a free teacher trial. We'd love to have you test out the platform.
We're also looking for teachers that are interested in being a part of our Teacher Advisory Panel (TAP). As a TAP member, we'll be looking to you as an expert in your subject area. We'll reach out with occasional surveys and interview opportunities in an effort to gather feedback to make boclips an amazing platform for teachers. Some of these opportunities do come with financial incentives as we believe it is important to compensate for the valuable time and information that educators provide. If you're interested in joining the TAP fill out the information form here.
Don't forget to get social with us! Join us on Facebook and Twitter.