The latter decade of the 20th century saw a major shift in K-12 and higher education from one-size-fits-all instruction to more individualized teaching and learning. A large part of this shift was the development of a blended learning approach that integrates modern technology usage into the classroom, giving students access to a more level playing field in terms of how they are able to access information.
Benefits of Video in Blended Learning
The blended learning approach combines traditional, face-to-face teaching and learning with other electric and online media, such as online courses and educational software. One critical aspect of blended learning is the use of video to deliver or enhance classroom instruction. By carefully selecting and utilizing curriculum-specific videos within the classroom, teachers are seeing a number of benefits to their students, including:
Reinforced reading, knowledge transfer, and memory
Increased student motivation, enthusiasm, and attendance
Greater accommodation of diverse learning styles
Enhanced student comprehension and stimulating discussion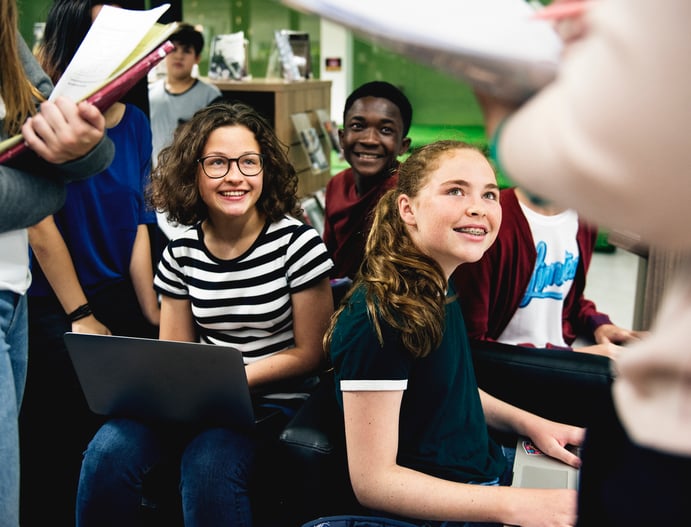 Simply put, today's students are digital natives. Their voracious consumption of video through a number of streaming sources has, in effect, wired their brains to require this kind of stimulation in order to facilitate greater engagement.
Video is also a useful tool for delivering individualized instruction. With video, students can access courses not offered in their schools or districts. For many schools, this has led to better student attendance and enthusiasm. Students who feel that their schools align with their goals and interests come to school more ready to learn.
Video has the added benefit of appealing to students' auditory, visual, logical, aesthetic, and emotional needs. These multiple facets of video instruction offer greater accommodation to the multiple intelligences of diverse groups of students, perhaps more so than any other form of electronic instruction in a blended learning program.
<<Are you looking for resources for remote or blending learning? Our Remote Learning Toolkit comes complete with videos, strategy sheets, and training webinars>>
Video is also a valuable resource for teachers to present diverse subjects in ways that still images and text cannot. Examples include:
History teachers bringing an unfamiliar era to life or encouraging students to consider different fictional representations of the past.
Science teachers using clips and animation to illustrate experiments that can't be done in class or taking students on impossible field trips inside the human body or into outer space.
English teachers bringing literature, plays, and music into the classroom.
Social Studies teachers using video to travel around the world to visit new people and hear their ideas.
In conjunction with traditional methods of delivery, such as texts, oral presentation, audio, slides, and other media, the value of video is greatly increased.
For language learning, video is a crucial asset for demonstrating natural speech patterns. Unscripted video is of particular use versus scripted video. In the former, the student is able to observe and mimic the speaker's natural rhythms and pick up on subtleties of the language, such as reductions and incomplete sentences. This is an important way for language learners to acquire the same patterns in their own speech.
Barriers to the Use of Video in Blended Learning
Across the world, many teachers have already embraced the use of educational videos into their daily planning and instruction. But in some schools and districts, use of this important tool is yet to be explored. In schools where video use is implemented, it is usually as a result of teacher advocates and is not used consistently across grade levels and subjects. This may be the result of a number of barriers to use. Examples of these barriers include:
The "fire-hose" effect. The explosion of video content in recent years has left the landscape rich with options, but chaotic at times. Teachers have limited time to search for appropriate content in a sea of available videos which may not be effectively categorized or contextualized for education. It's like trying to get a sip of water from a fire hose.
Inappropriate advertising. Many teachers turn to YouTube as a resource for educational video content, but they find themselves dissatisfied with the experience. This is due in part to the inability to find targeted, subject-relevant clips from longer programs. But many teachers find that their use of topical videos is restricted or even denied because of inappropriate advertising or adjacent content.
Limited access to video. Much confusion surrounds schools' rights to use video material due to complex copyright and licensing laws. Add to this the fact that different video platforms may impose constraints on how content can or can't be viewed, used, or shared, and the situation becomes trying for school leaders and teachers alike.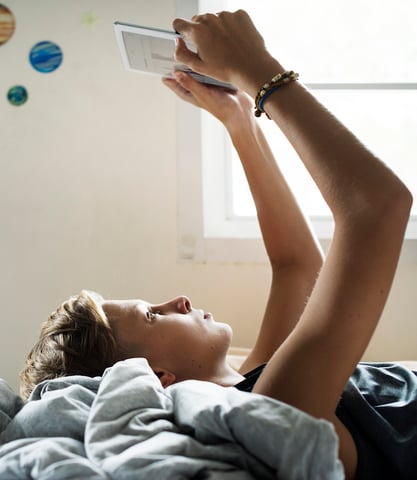 Boclips: The Solution
The use of video instruction in the classroom continues to grow, even as challenges increase for finding appropriate, relevant video content. As a result, teacher confidence and creativity in using video has been severely limited.
This is part of a bigger issue facing education today, in which heavy investment in digital technology for the classroom has had a huge impact on the management and assessment of learning. But it has not yet led to greater improvements to learning experiences and attainment.
The Boclips platform has the ability to transform the use of video in teaching and learning. As the video-in-education specialist, we host the largest TV clip library specifically designed for education.
Our website, Boclips.com, is a single, easily-searchable database for educators, district leaders, curriculum strategists, and instructional technology specialists alike. Here, they can access clips tagged to curriculum topics and cleared for educational use.
We make the platform easily tailorable to individual teachers' and classrooms' needs. In addition to great video content, we provide comprehensive, standards-aligned, easily adaptable lesson guides. For districts, we also offer a number of teacher training resources such as webinars, video tutorials, and video strategy guides to support teachers implementing video into their classrooms.
Video usage in the blended classroom is here to stay. In fact, we believe it will skyrocket in the next decade to levels beyond current comprehension. Boclips is always here to serve the education sector by providing high-quality products for the classroom, in conjunction with high-quality customer service. If you have an education video need or have any questions about videos in education, please reach out to us today.