Students today access a variety of media as part of their daily lives, and thanks to the ubiquitous use of such sites as Google and various social media outlets, information is constantly at their fingertips. As teachers, we face a challenge - how do we engage the students who sit in our classrooms and are used to instant access to information, without sacrificing quality instruction?
Videos can provide an avenue to enhance classroom instruction and meet the needs of diverse populations of learners. There are many ways teachers can incorporate videos into the classroom with meaning and purpose. These include as part of introductory activities, an extension of core activities and instruction, review, note-taking activities, or as a component of digital personalized learning. Videos also allow teachers to provide students with virtual field trip opportunities to "visit" people and places around the globe they would otherwise never see.
<<Want to find out more about the world's largest library of short-form educational videos? Sign up for a demo>>
Using Videos to Introduce Topics
When students arrive in the classroom, a teacher's first task on an almost daily basis is to gain student buy-in on the day's topic. Videos can provide a simple and quick way to introduce a new topic to students in a way that will drive high interest in the learning to come.
Consider this example: Seventh grade students entering their history classroom have no background knowledge of the French Revolution. In order to capture their attention and pique their interest in such a far-removed historical event, the teacher shows a two-minute video clip from a History Channel documentary depicting a scene from the Reign of Terror (stopping short of showing the actual beheading via guillotine). Although this is an event that occurred at the height of the French Revolution, it is the sort of high-interest content that can make students sit up in their seats (sometimes literally) and begin to ask questions. Why did this happen? Who were the people who were brought to the guillotine? From there, the teacher can then back up to the situation in pre-revolutionary France and lead students forward in the revolution's timeline.
The type of video used for introductory purposes can vary from one that provides a basic overview to one that uses satire to engage the viewer. Introductory videos should, in general, be less than five minutes and ideally less than three minutes. For many students, the more entertaining the video, the better luck the teacher will have gaining student buy-in to the lesson or unit.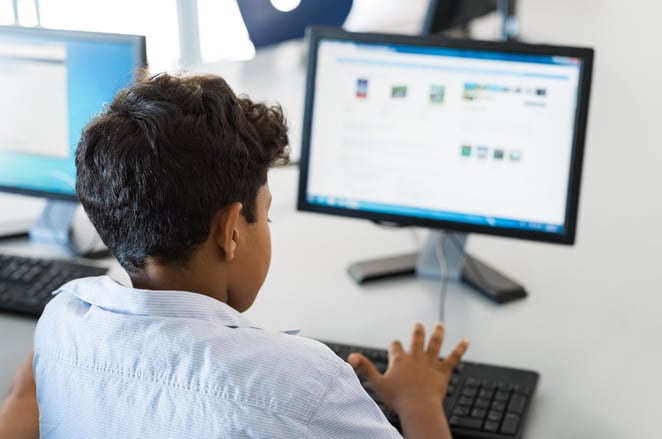 Using Videos as Part of Core Instruction
Throughout a unit, teachers can utilize videos as part of core instructional activities. Such usage can happen in just about every subject area. Teachers may screen a video that takes students step-by-step through a math problem solving strategy, or provides interactive practice revising sentences from passive voice to active voice during a writing workshop. Teachers can also select stopping points in longer videos to foster small or whole group discussions in Science or English Language Arts.
Knowledge stations provide another avenue for the use of videos. As students rotate through the knowledge stations, they can access specific videos that have already been queued up on a device. They can then use the information in the videos to answer questions, discuss a subtopic with classmates, or complete a short written response for a formative assessment.
Using Videos for Note-Taking or to Review Information
Note-taking in today's classrooms can take many forms, but videos allow for the use of guided note-taking in a way that better holds student attention than traditional note-taking activities (wherein students copy information directly from the board to their notebooks). The teacher will have some additional prep work for guided note-taking, as they must preview the video and develop the guided notes if none are provided. The video should remain short, and if part of a longer unit, the activity can be repeated as needed. Guided notes are beneficial in many ways. First, students can preview the notes prior to viewing the video, allowing them to hone in on the key information they need to look for during the viewing. Second, they must remain alert and attentive during the video to ensure they have all needed information. Third, if the teacher uses repeated viewings as best practice, students will receive the information multiple times, even if they are not actively note-taking during every viewing.
Videos can be a powerful tool for review purposes in any classroom or subject area. Prior to a unit assessment, the teacher can provide a video that covers an overview of the unit's skills or information. This can be connected to guided note-taking activities as well.
Both guided note-taking and review in this manner can be particularly helpful for younger students and students with specialized learning needs at any level. But any student can benefit from these activities.
Videos and Digital Personalized Learning
Many school districts across the United States have incorporated digital personalized learning practices in their classrooms, especially when initiatives have allowed for student access to one-to-one technology like Chromebooks. Digital personalized learning gives students the opportunity to control the pace of their own learning, as well as some choice in how they access information. Videos are an excellent component that teachers can include when developing digital personalized learning pathways. Often, school districts that have taken on such instructional methodology also provide access to online learning management systems of some sort, where teachers can build courses and pathways for students based off of pretest scores or prior instructional outcomes.
A key benefit of using videos with personalized learning is the ability of the teacher and students to work together to both find and provide quality videos to complement core instruction. A teacher may offer three videos on a topic, for example, and then provide students the opportunity to seek out additional videos that connect with their learning.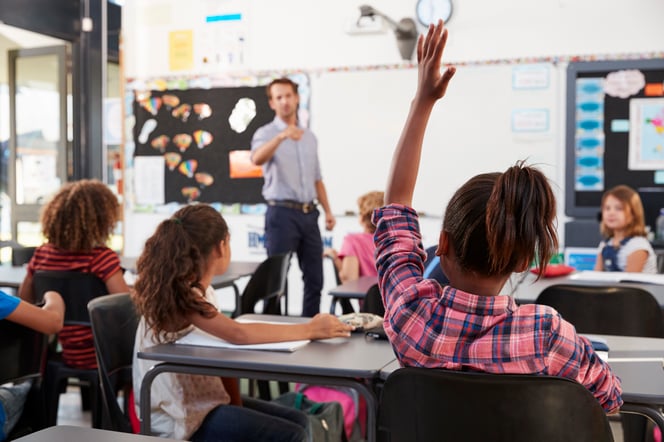 The Challenges of Videos in the Classroom
While it may sound easy to incorporate videos into instruction, teachers may find themselves faced with a variety of challenges when it comes to using video in the classroom. The main challenge is the time it can take to curate age-appropriate videos that are also of good quality and will remain accessible beyond the day's lesson. Sites like YouTube and Vimeo have a plethora of videos to choose from, but it takes time to search and preview the media for video and audio quality, as well as ensure that copyright issues will not result in a video being removed from the platform.
Another challenge is the risk of allowing the video to be the instructor. While certain activities and methods of instruction do allow and require student responsibility for viewing the video, meaningful activities must accompany the viewing. But if the right videos are used, teachers have a powerful tool at their fingertips - literally - to engage students, provide extension activities, and make learning interesting in the digital age.