Teachers are busy people. There's the constant balancing act of lesson-planning, grading papers, meeting with parents and co-workers, and organizing extra-curricular activities. And that's on top of actually teaching lessons! So when a new resource comes along, it's easy to see why it might not be a priority. There are so many tools that are wonderfully innovative and rich in pedagogical value, but if they take a long time to implement or aren't easy to incorporate into existing workflows, they're likely to fall by the wayside. Fortunately, this problem of "too little time" is one that many EdTech tools are looking to address.
Boclips for Teachers is one of these time-saving tools. Not only is it quick and easy to get started, but it's also packed with time-saving features. Let's have a look at five ways Boclips can help teachers claim back precious time.
1- No specialist set-up
Unlike some other EdTech tools, Boclips is cloud-based and doesn't require any special hardware or software. You can sign in from a computer, tablet or mobile anywhere with an internet connection. Plus, Single-Sign-On with Google and Microsoft and Google make this process even smoother. Once you're set-up, you can connect with our support team if you need help, or you can self-serve with our training resources and knowledge base.
2- Ready-made collections and intuitive search
From the homepage, you can explore our subject collections which have been created by our team of curriculum specialists and fellow teacher users. The collections cover subjects across the K12 curriculum as well as supplementary topics like current affairs. This is a great way to quickly find relevant resources if you're short of time.
If you're looking for something specific, it's just as quick to use the search feature. Simply type in your query and then filter by level, subject, and duration to find the most relevant videos for your class.
3- Simple sharing
Once you've found the right video for your students, it's time to share it. The share feature is quick to use and even lets you highlight a segment of the video that you want students to focus on. If you use Google Classroom, you can send the video directly to your Classroom and create an assignment without leaving Boclips. Otherwise, you can copy the link and paste it to your LMS, lesson plan, email, or wherever you share resources with your students.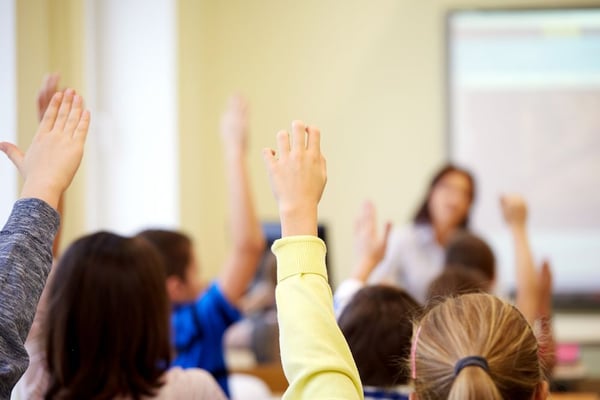 4- Focussed environment
When you come back to play the video in a lesson, Boclips videos are hosted in a distraction-free environment so you won't have to waste time skipping through ads or irrelevant video suggestions. If you use the segmenting tool, the video will automatically skip straight to the part that you want to focus on, so that you don't have to find it again in the lesson. You also don't have to worry about broken links or videos being removed.
5- Flexible lesson guides
Finally, you can save time planning by using our flexible lesson guides which cover over 80 curriculum topics. Complete with Common Core and NGSS standards alignment, these guides are built around Boclips video resources and come with suggested activities that are easy to adapt to the needs of your class. If you want to use one, you can download it or save to your Google Drive and then edit it to meet your students' needs.
Implementing new tools in the classroom can be daunting when you already have a high workload, but it doesn't have to be time-consuming. With Boclips, you don't have to worry about the long-winded implementation of traditional instructional video tools or the issues around searching and sharing that come with video platforms that aren't built for education. You can find the right video and the right resources for your lesson quicker than ever before. Don't have an account? Sign up now!