This year has been challenging so we want to take a moment to recognize teachers who work tirelessly to educate the next generation. These unprecedented times go to show how essential teachers are in our society. At Boclips, we are proud to be working in the education space and we're very lucky to have several educators on staff. Keep reading to find out more about them.

<<Want to learn more about how you can amplify great teaching with video? Schedule a demo>>
Bree
"I quickly found a passion for teaching when I tutored creative writing for middle school students during university. After a few years as an assistant teacher at an alternative PBL school, I followed my love of international education from the US to teaching in Japan and volunteering in classrooms in Nepal. I've always been fascinated by the ways digital citizenship and international education meet and innovate on the educational space. At Boclips. I get to explore these ideas at a global company by curating educational media to a wide variety of learning outcomes, always informed by the diversity of student needs and school resources."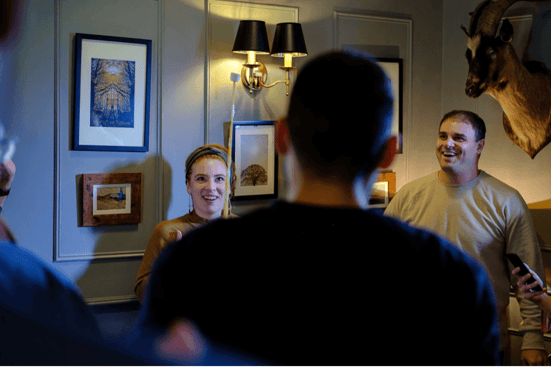 Bree at the Boclips away day
Jen
"I started out my teaching career teaching English as a foreign language to teenagers visiting London on school trips. I loved it so much that I went on to qualify as a secondary school teacher and worked for quite a few years in schools for students that had been excluded from mainstream education. All of my students struggled with mental health or learning disabilities as well as emotional and behavioral issues and I taught them nearly all the subjects they studied. English and Art were my favorites. I always had to make sure that my lessons were super engaging to get their attention and would often use videos, food, sports, challenges, and (on one occasion) actual farmyard animals in the classroom to encourage them to read and write!
I joined Boclips because I believe that using great videos can make learning more fun, easier to understand, and accessible. It's now my job to help select, review, edit and acquire the videos that we have on the platform, the best part is hearing about what other educators love to use in their classes and to try and make sure we can offer it!"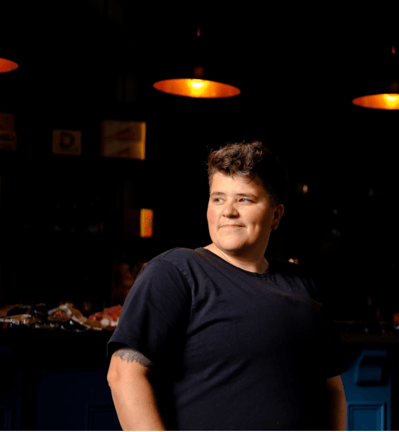 Jen
Suzanna
"Before joining Boclips, I taught foreign languages at schools in London. I loved finding ways to bring languages alive for students who might never have been outside their neighborhood, never mind the UK. Authentic use of the target language, including video, was a great way to do this. Being able to show students the rich variety of cultures, accents, and dialects across Spanish and French-speaking countries was often the spark they needed to see that languages exist beyond tests and textbooks.
Now I work as a Marketing Specialist helping to spread the word about Boclips! I work on our blog, social media, and emails amongst other things. It's great to be working for an organization that makes it easier for teachers to use materials that spark a passion for the subject."
Rebecca
"I worked for seven years as a Maths teacher in London secondary schools. I taught students of all abilities and backgrounds and worked hard to raise aspirations and attainment. Maths is not everyone's favorite subject, so I loved finding creative ways to teach topics and help students to find enjoyment in Maths. I relished those moments when a student had a breakthrough and a concept finally clicked for them.
I left teaching to become a software engineer, and that is what I do here at Boclips: working as an engineer on the team building the Boclips for Teachers platform. I love working on something tjat is making teachers' lives easier by helping them to find interesting and engaging videos to use in the classroom."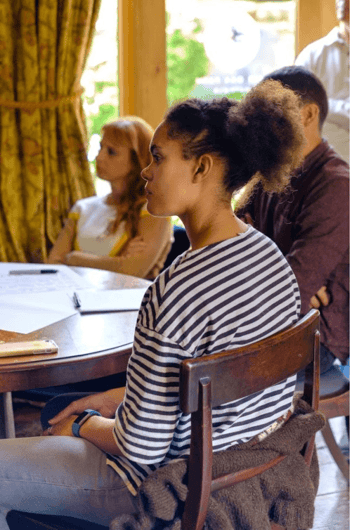 Rebecca
Kim
"I spent several years as an Elementary teacher and then as an Instructional Technology Director in Texas schools. As a young teacher, I fell in love with technology and how it can engage students in the classroom environment. When I decided to go back to school for a Master's Degree, I chose Educational Technology as I saw that both teachers and districts needed support in integrating technology across the curriculum. The possibilities with technology are endless, but having the right network of support as you utilize it is crucial. I love that I get to combine my love of teaching with my love of technology now. I still get to see the wonder in students' faces when they learn and know that my work had a hand in that."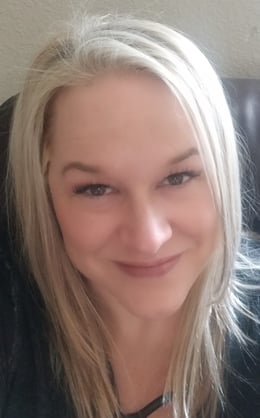 Kim
Want to find out more about the platform that we've all been working on? Schedule a demo and see for yourself!
Suzanna is a marketing specialist at Boclips. As a former languages teacher, she is passionate about quality, accessible educational resources.