The benefits of integrating video into educational courseware have been well-documented. According to Kaltura's 6th Annual State of Video in Education report (2019), relevant and digestible video content is increasingly an expectation for students from kindergarten through college. Educators and educational organizations also recognize video content as a critical component of their current and future delivery model:
82% project that students will increasingly expect video content to be a part of their learning experience in the coming years.
91% believe that video increases student satisfaction.
82% report that video improves student achievement.
80% say that video increases educator collaboration.


Relevant and Real-World Content
According to educators and courseware designers, a key benefit of integrating video into courseware is that video facilitates teaching "the skills needed to think critically and engage online in a safe and responsible manner," or what is known as digital citizen competencies. In 2019, the most frequently addressed topics were digital drama, cyberbullying, hate speech, and news and media literacy.
For the digital generation, digital citizenship is a real-time, real-world issue. Statistics show that in the U.S. alone, 88% of teens have computer access, while 95% have smartphone access (that number rises to 97% for teenage girls). And while girls trend heavily toward Snapchat and Instagram consumption, boys generally prefer YouTube as the platform of choice.
The bottom line: young learners are engaging extensively with digital sources of information (no surprise) and with platforms that already emphasize video-based content (also no real surprise). But as educators know and studies continue to show, content providers using all of these platforms exercise a direct and indirect influence on how this generation of learners see and understand the world and how they process the information about the world as reliable, truthful, or factual.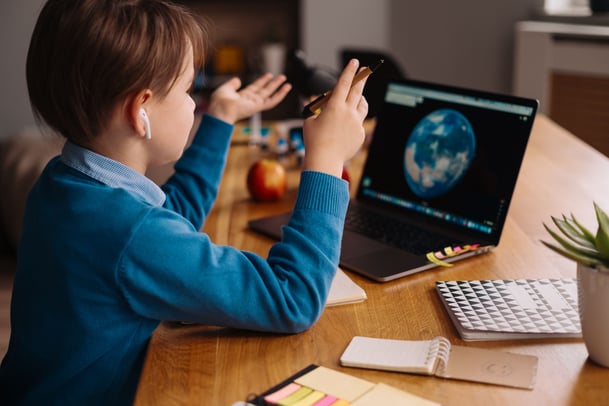 Like all media, video-based social media platforms can be used to distort the world-views of digital youth rather than educate them about the complexities and subtleties of the real world. Media endorsements, the proliferation of "fake" or manufactured news stories, and the rise of partisan online forums have contributed to a growing concern in how the digital generation engages and consumes information and misinformation. As a recent Statista study concluded:
Younger consumers are often at greater risk of exposure to fake news than older generations by sheer virtue of their higher social media usage. This issue was highlighted by the coronavirus pandemic, and a clear example of the extent of the problem can be seen in data on news consumption in Europe during the outbreak. A survey held in spring 2020 showed that 60% of 16 to 24-year-olds in the U.K. had recently used social media for information about the coronavirus, and 59% had come across fake news on the subject. Meanwhile, in France, almost a third of 15 to 18-year-olds were using social media as their primary source of coronavirus information.
The Challenges Facing Educators
These colliding realities place educators and courseware developers in a difficult position. Digital learners engage exceptionally well with video content and, in fact, default to video content as their primary source of information about the world. Educators simultaneously want to:
take full advantage of this engagement to provide real-world content that speaks effectively to the interests of digital learners.
emphasize the critical thinking and media literacy skills necessary to curb the growing danger of "fake" news and social media as the single provider of news and information.
be able to ensure that the video content they source is current, relevant, and reliable.
Add to these concerns such additional issues as potential copyright violations, the amount of time it takes to source appropriate content, and the sustainability of sourced materials (broken links), and it is readily apparent how educators are quickly overwhelmed.
Consider the complexities when thinking about just YouTube, which remains the most popular open-source catalog of video content for educators. As of October 2020, YouTube reported 500 hours of new video material (mostly unmoderated) uploaded every minute, making it the second most targeted search engine in the world. These facts are great for a platform that made over $15 billion from ad revenue in 2019 but is daunting to educators trying to sift through content in an attempt to keep their curriculum relevant and current.
On top of this is the fact that engaging YouTube, or any other commercial platform, in course development means that in most cases, an educator is also engaging the advertisements that drive platform revenues. A full 21% of teachers report that commercial advertising appears frequently or very frequently during classroom viewing.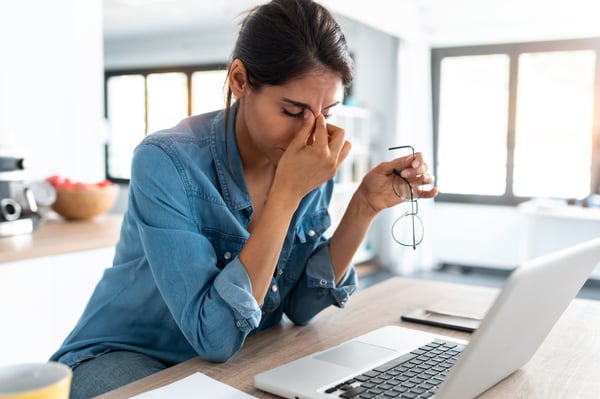 More problematic still are the struggles that a platform like YouTube faces when dealing with video content promoting or spreading misinformation. In November 2020, YouTube acknowledged that it will not remove a video that is proven to spread misinformation directly or indirectly. Instead, it claims to counteract such content's influence by limiting how discoverable such videos are using search engines and recommendation algorithms. As a BMJ Global Health study from early 2020 reported, "[o]ver one-quarter [27.5%] of the most viewed YouTube videos on COVID-19 contained misleading information, reaching millions of viewers worldwide." Examples of supposedly "authoritative" statements included:
"Coronavirus only affects immunocompromised, cancer patients, and older people"
"The pharmaceutical companies have a cure but won't sell it, so everyone is dying"
"A stronger strain of the virus is in Iran and Italy."


Best Practices and Action Items
The Internet is a veritable feast of video resources that are categorized as "educational," but as discussed in this blog, not all educational resources are created equally. Sorting through this abundance is a daunting and time-consuming task, so here are a few best practices and guidelines for teachers and course creators that can help save you time and frustration:
Whenever possible use verified YouTube channels. According to YouTube protocols: "If a channel is verified, it's the official channel of a creator, artist, company, or public figure. Verified channels help distinguish official channels from other channels with similar names on YouTube." Verification means that in most cases you are using video content in the form that it was initially designed, without the worry of unexpected inclusions or exclusions, additional advertising, and the like.
Better still, use a curated educational video provider like Boclips, who do all the heavy lifting for you by partnering directly with leading global content providers as well as ensuring that any material you share is copyright cleared. Securing the required permissions to use previously produced material is time-consuming at the best of times, so letting a third-party take over that piece of the puzzle increases creator productivity dramatically.
An additional benefit of using a curated service is confidence in quality control and consistency, which are always key deliverables for course creators. Each learning module should look like the previous modules, and each use of video should deliver the same quality in terms of content and production value. Curated videos from established providers guarantee that quality remains consistent across each course and your entire portfolio.
Use interactive learning resources like Adobe's

Is it Real or Photoshopped?

or the games Bad News or Doubt It? To create content that shows first-hand how "fake" news is made and distributed.
Consider "pairing" videos of the same story (one from a verified source, the other from an unreliable source) to illustrate clearly how changing a single word or image can alter the meaning of the message.
Final Thoughts
As Statista concludes: Fake news has no 'quick fix' and developing an awareness of where one might encounter it and improving one's ability to identify false information is a must for regular news consumers." For educators and courseware developers tasked with keeping digital literacy and citizenship as an integral part of the curriculum, the questions of how to bring real-world content into the classroom only intensify every day.
At Boclips, we are committed to providing answers to these pressing questions. Our collection of over 2 million videos is copyright cleared and carefully curated from over 250 leading and trusted global content providers, including PBS, TED, Bloomberg, and Crash Course. Teachers and learners deserve only the best in real-world content. We do the work so educators know that the information they share with the digital generation is of the highest standards available. To find out how you can incorporate captivating video in your courses, seamlessly and safely, schedule a consultation with one of our team.
Boclips is on a mission to make learning more captivating with video with an easier, safer way to access videos from the world's leading video producers.
Connect