Now more than ever, lesson planning prep takes time. With ever-changing standards and curriculums as well as the paradigm shift to new media and video in the classroom, teachers need trusted resources that can save them time. To help teachers bridge the gap between content mastery and digital literacy, we've introduced over 80 video focussed Lesson Guides.
<<To support all teachers impacted by COVID-19, we're providing unlimited access to Boclips for Teachers until August 30. Learn more and sign up>>
Access Lesson Guides on Boclips for Teachers
On Boclips for Teachers, Lesson Guides are an addition to our Collections feature, where teachers can save videos by topic for public sharing or personal use.
As part of our Collections, Lesson Guides can be accessed through search or our subject listings. The orange icon indicates there are Lesson Guides available for a particular subject. Simply click through, browse, and keep an eye out for Collections with the Lesson Guide indicator.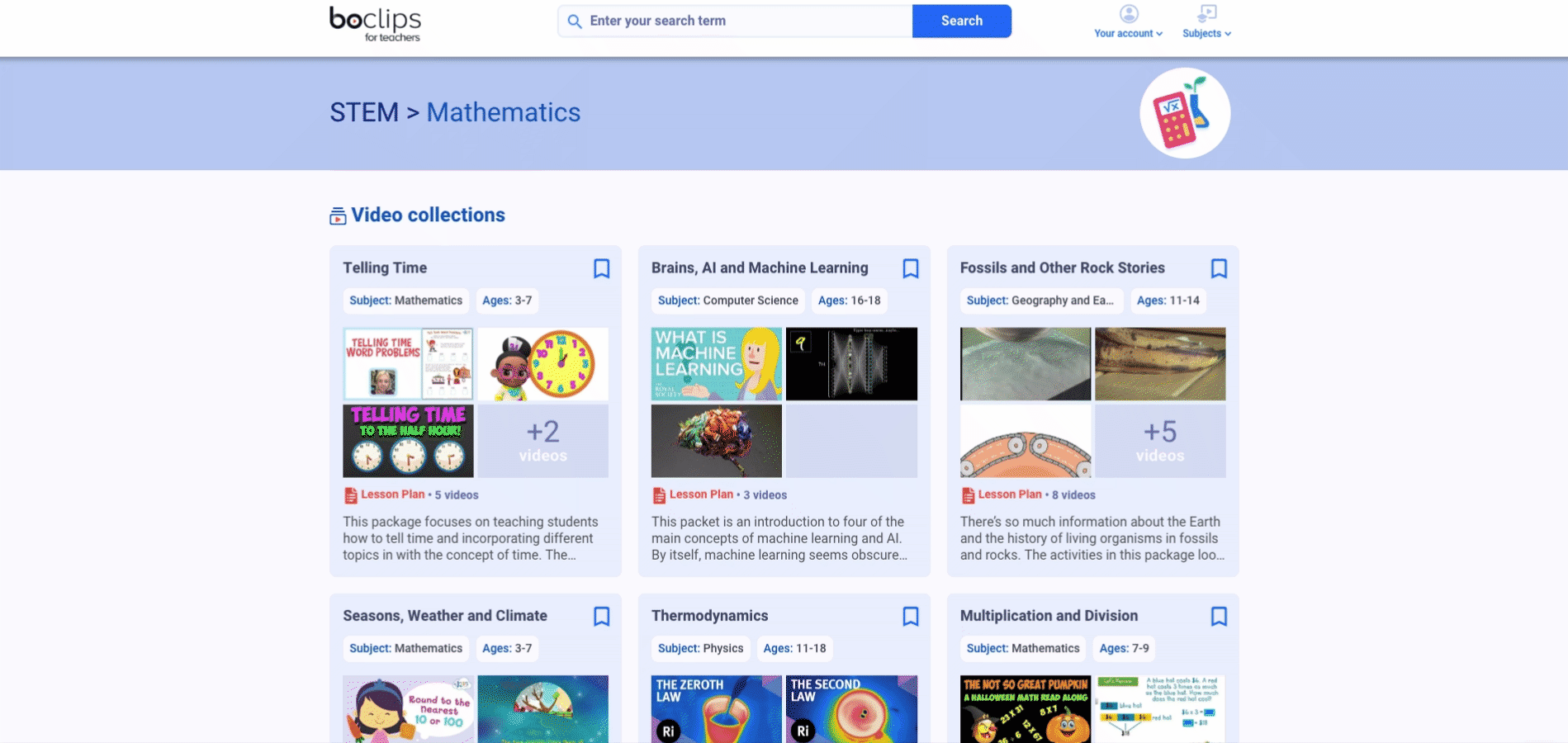 What's in a Boclips Lesson Guide?
Lesson Guides comprise a series of videos that center around a unit or theme, such as 10th grade poetry or kindergarten vocabulary builders. These videos feature alongside activity and assignment suggestions, often leading up to a final project. Each guide also includes a full list of applicable standards in the Common Core and Next Generation Science Standards.
Video has breadth and depth in pedagogical value but Common Core's digital literacy standards expect educators to provide such a high volume of media for students. Sorting through content can quickly become overwhelming and time consuming. Our resource tackles this stage of the lesson planning process. Lesson Guides feature curated videos around topics, themes, units, and subjects with scaffolding, activity ideas, suggested assignments, and projects.
To meet the needs of a variety of teachers and students, Boclips Lesson Guides are:
Adaptable to meet your personal teaching style
Compatible with varying curriculums and standards
Aligned to Common Core and NGSS
Within Collections that feature a Lesson Guide, you'll find a summary, while the full details are in a Google doc. This enables teachers to copy, edit, adjust, and share their ideas with colleagues.
Through the suggested activities and assignments linked to these videos, students will have opportunities to analyze and create digital media, conduct experiments, write essays, perform skits, collaborate on research projects, and construct dioramas all in the framework of a video focussed lesson plan.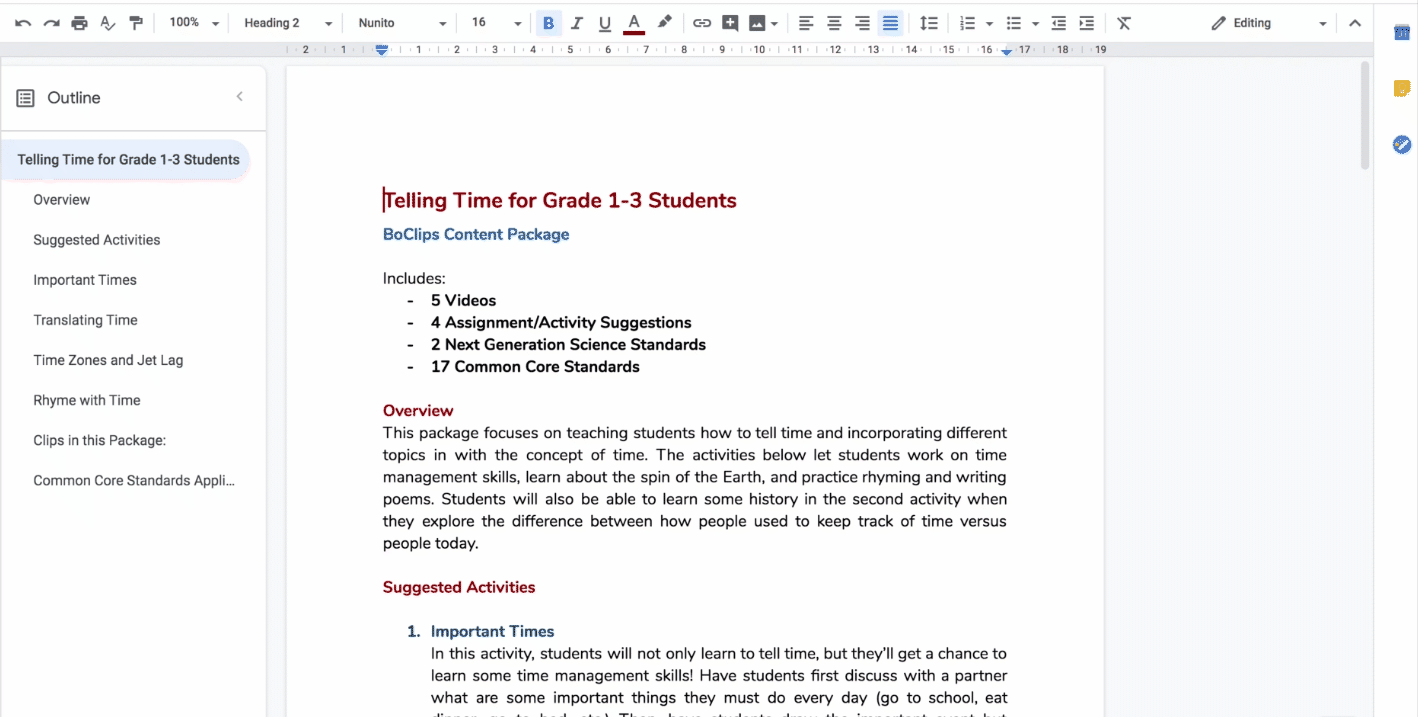 Utilize Lesson Guides in the classroom
Over 80 Lesson Guides have launched, covering English Language Arts, Social Studies, Sciences, and Mathematics across K-12. While these guides can be used when designing a unit or scheme of work, individual activities and videos can be easily extracted as stand-alones for on the spot lesson planning. Boclips Lesson Guides can also facilitate independent learning or inspire final projects.
In any context, our Lesson Guides enable the teacher to develop video focussed lesson plans with flexibility for differentiation and integration with local curriculum needs.
Are you a teacher planning your next unit?
To start utilizing our Lesson Guides, go to teachers.boclips.com. We're adding new Lesson Guides weekly and would love to hear from you. On the Boclips for Teacher's homepage you'll notice a request feature. Let us know which topic you'll be teaching next. Our team of curriculum specialists will then work to curate just the right videos with activities, standards, and assignments.
Do you want to get teachers in your school or district started with access to simple, safe educational videos? Sign up for a demo.