We are excited to announce new updates to the CourseSpark web app that are designed to enhance your user experience and streamline team collaboration like never before! Our latest rollouts include an intuitive Team Management area and a set of additional content alignments to enrich the educational journey.
The newly minted Team Management feature empowers users to oversee their teams swiftly and effectively, while our fresh content alignments aim to bolster educational engagement and mastery. These updates reflect our ongoing commitment at Boclips to provide a seamless, enriched user experience. Dive into the details below and discover how these new features can enhance your CourseSpark journey.
Team Management
Welcome to the all-new team management area! This exciting addition allows users to take charge of their teams quickly and efficiently, putting the power of team management right at your fingertips. No more waiting on tickets or sending support emails. We're entering a new era of empowered Boclips users, and this feature is a giant leap in that direction.
Accessing the Team Management Area: To access this new feature, simply click on your name in the web app to open the dropdown navigation. You'll find My Teams right below My Orders. Please note: The Team Management Area is exclusive to Team Managers, meaning their Can Manage Team setting is set to Yes. This ensures that the right people have control over their teams. Please reach out to support@boclips.com if you believe you should have user management permissions and are unable to access the My team area.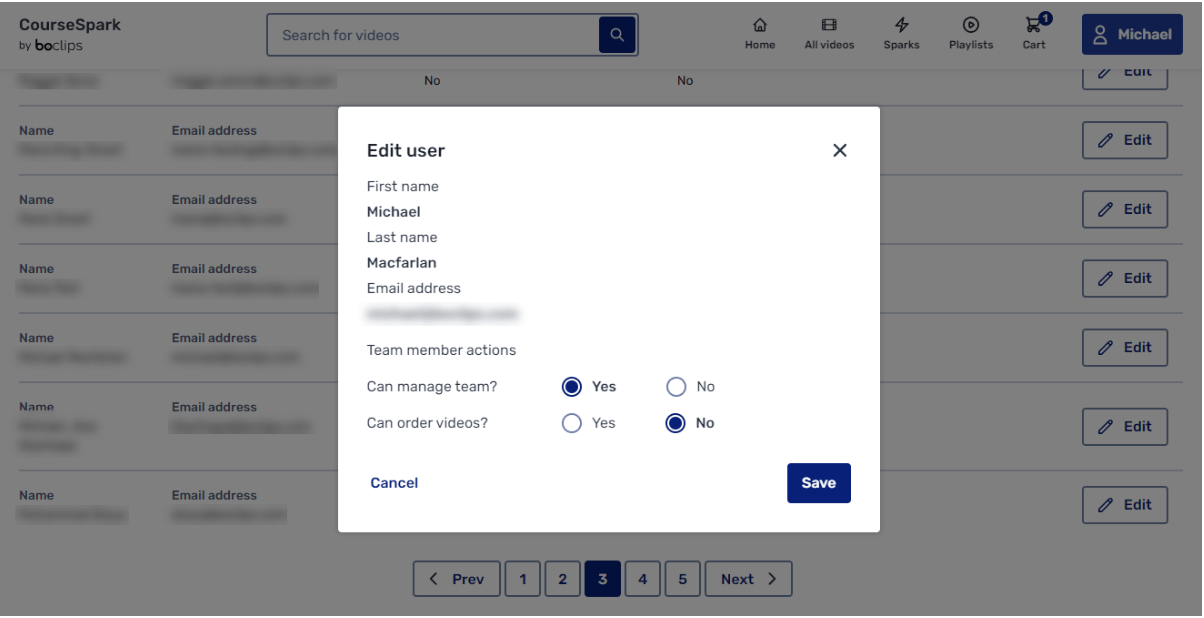 Actions You Can Perform in the Team Management Area:
Add New Team Members:

Team Managers can add new team members with ease. Simply select + Add member and a pop-up form will appear with mandatory fields. Clicking Create will automatically trigger a welcome email to the provided email address

Can Order Videos?: Setting this to Yes enables a user to view pricing, add items to the cart, and complete the checkout. If set to No, users can view pricing but cannot access the cart or checkout.
Can Manage Team?: Setting this to Yes allows a user to see the My team area, access, and edit information about other team members. If set to No, this area remains hidden.

Team Managers will receive a confirmation upon successful addition of the new team member. Invited members will immediately appear in the team member list
New team members will receive the standard Boclips welcome email and a prompt to activate their account
If you need to remove a team member at any time, please reach out to your Account Manager

Edit Team Member Permissions

Team management permissions and ordering permissions can be changed at any time
This exciting team management area is all about giving you control and simplifying the management of your teams. It's a major step towards making Boclips users more empowered, allowing you to focus on what matters most. Try it out and experience the convenience and efficiency of the new CourseSpark team management feature today.
Additional Alignments
We are also thrilled to introduce new content alignments that are devised to further enrich the educational experience!
Common Core K12 ELA Collection:

Sharpen students' ELA capabilities and foster proficiency with our meticulously curated ELA collection. This assortment of resources is engineered to align with Common Core standards, providing a robust foundation for literacy and communication skills development.

New York State Next Generation PreK12 ELA Standards Collection:

Our curated collection, tailored for the New York State Next Generation for English Language Arts Standards, is devised to support the evolving educational requirements and objectives of the Empire State.

Common Core ELA Texts Collection:

Bolster students' ELA acumen with our curated literature and informational texts collection. This compilation is crafted to adhere to Common Core standards, offering a diverse range of textual materials that support reading comprehension, critical analysis, and expressive communication.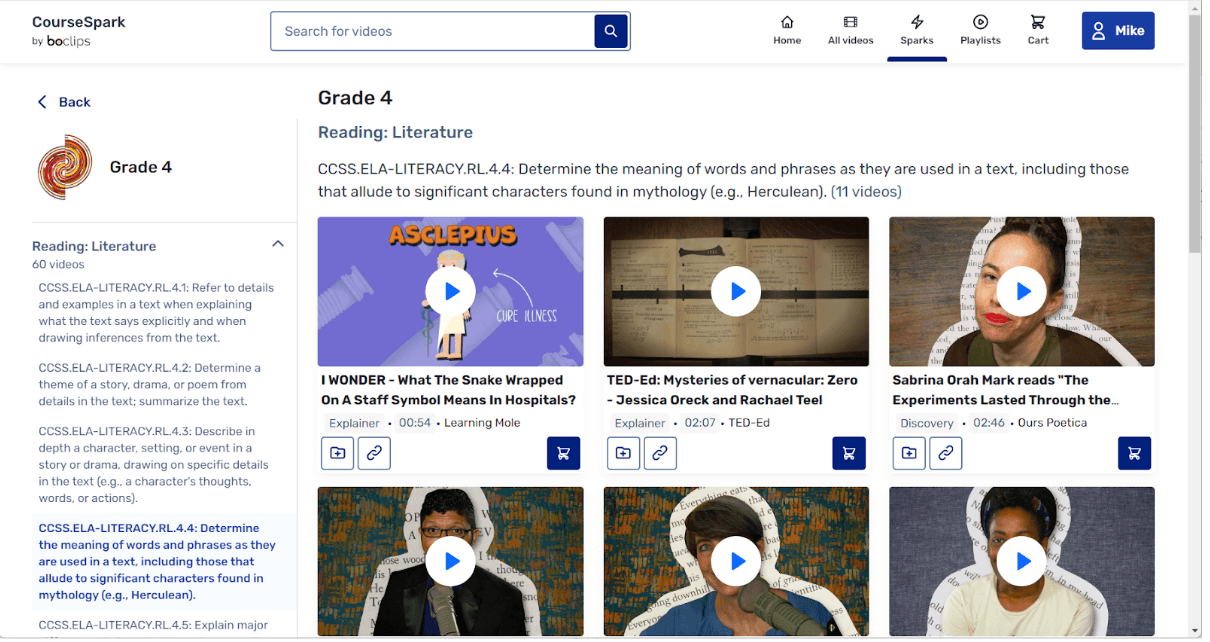 This augmented team management area alongside our new alignments underscore our commitment to empowering you and your teams to focus on what matters most: getting great content in front of your learners.
For any inquiries or feedback, reach out to your Account Manager today!