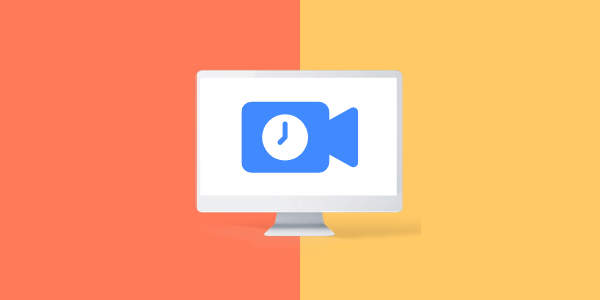 Updated: Sept 29, 2022
It's no wonder video streaming platforms have become the most used digital tool in classrooms today. [1] Educational videos are one of the most straightforward and accessible ways to incorporate media technology in support of classroom instruction. They function across multiple platforms and are easily accessible for almost any level of student. They lend themselves to a wide variety of academic applications limited only by the creativity of the instructor. They can be cross-curricular, bi-modal, horizontally aligned, or state standards specific. Also, some of them have music and cute cartoon characters.
Educational videos have been repeatedly shown to be astonishingly effective in supporting student engagement and retention. Students self-report greater interest and enjoyment; teachers report better classroom results and richer understanding of essential content. They even help improve standardized test scores, for those concerned with such things.
<<Read about The Proven Power of Educational Video to Boost Learning and Engagement>>
Like any tools—especially when technology is involved—the effectiveness of educational video clips partly depends on the user. Research suggests, however, that when selecting video for classroom use, length is a major factor as well.
In one recent study, nearly 100% of students being observed watched videos of 6 minutes or less all the way through. The number dropped only slightly when video lengths were increased to 6 – 9 minutes. Above that, however, the drop-off in completion rates was substantial. Fewer than 60% finished videos between 9 – 12 minutes long; after the 12-minute mark, completion rates plummeted another 2/3 to just over 20%. [2] Clearly, video length makes a difference.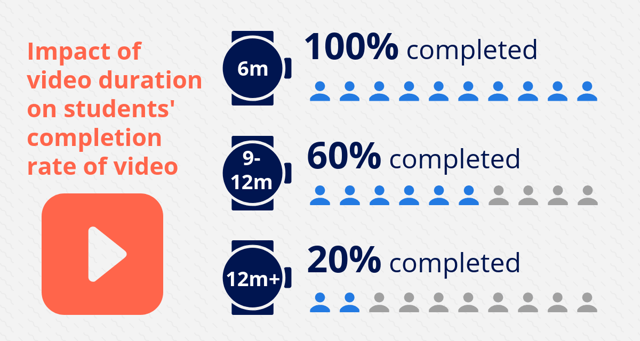 Teachers seem to agree. Around 90% of teachers surveyed say they're always on the lookout for clips of 10 minutes or less for classroom use. (About half preferred choices between 2 – 5 minutes.) [3] Shorter videos allow teachers greater flexibility to incorporate media into their lesson plans, supporting rather than replacing them. The use of short educational videos for students offers teachers a flexibility unavailable a generation ago.
<< Learn about how teachers are using video in the classroom with our free report >>
How short educational video clips help teachers be more effective
1. As a means to building interest in the lesson ahead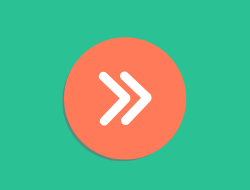 The most extreme form of this is a fully flipped classroom model, in which students watch assigned videos and/or read prepared materials at home in place of traditional homework in preparation for class. This is impractical with longer videos, and fewer students would be likely to arrive prepared. Shorter videos also allow teachers to more effectively target specific subject matter whether they assign one or several.
In a more traditional classroom, where teachers are perpetually trying to figure out how to engage students in the day's content, an introductory video can "prime the pump," preparing students for the topic of the day or reminding them of what they already know before moving forward. Ideally it builds interest as well – an area in which videos have, not surprisingly, proven to be quite effective. Once again, these goals are for more easily met shorter, carefully selected clips. No media, however engaging, can succeed as an attention-builder or lesson preview if it takes half the class period or supplants the actual lesson.
2. As a way to reinforce, reframe, and/or re-segment a lesson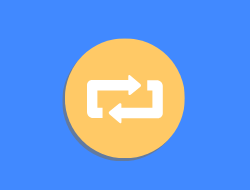 If you keep up with education trends, you know the big push in recent decades has been towards more student-driven activities and individualization and less teacher-centered instruction.
It's safe to assume that teachers want to avoid droning on while our students sit passively with eyes glazed over, but there are still subjects for which substantial content knowledge is foundational and it's not always realistic to hope students will discover and digest it all on their own. That means some combination of direct instruction, assigned readings, and content-heavy media is necessary to convey the essentials of the subject area or skill set.
Strategic incorporation of informative or provocative videos short and content-rich enough to use this way creates natural "chunks" of engaging instruction while providing different "voices" and multiple points of view. This in turn leads to deeper understanding and retention. Not only are short-form videos effective in and of themselves, but by helping to segment the lesson, they make other forms of direct instruction, application, or review more effective as well.
3. As a way to better prepare students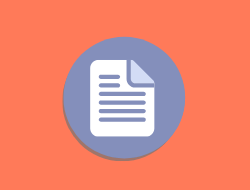 It's not unusual in advanced courses or post-secondary education for students to be expected to arrive in class prepared to move forward with information they've been assigned to absorb on their own. Many teachers have discovered that a combination of required reading and required viewing provides a reasonable balance between "high expectations" and the realities of the modern student and their worlds.
For this to be effective, however, teachers need easy access not only to quality textbooks and supplemental readings but an ample supply of reliable, highly engaging videos on a wide range of topics and of manageable lengths for busy students. Even "advanced" or "honors" students have their limits, and the right mix of reading and short-form educational videos offers an accessible pathway for their success.
4. As a way to review and re-teach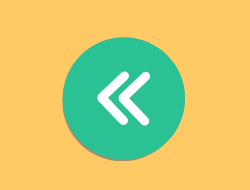 It's one of the eternal questions of curriculum planning and professional learning communities. What do we want them to learn? How will we know if they've learned it? And what do we do if they haven't?
It's that last one that lends itself most readily to the use of educational video. It's not about replacing the instructor. It's about offering the student another pathway to understanding—one he or she can access on a school laptop, home computer, personal cell phone, etc. Videos can be accessed at school, at little sister's soccer practice, or at night after the house has finally quieted down. Because they're brief, they can be viewed all at once or here and there as time allows without losing the narrative.
Students requiring remediation are often the students least likely to remain focused on extensive reading or full-length documentaries, lectures, or other forms of remedial instruction. They need something concise and digestible as well as content-rich. They're also the most likely to take on an "I can't" mindset, and nothing makes learning more difficult than feeling overwhelmed or incapable to begin with.
Students reviewing material don't want or need a complete repeat of everything covered in previous weeks. Carefully chosen short-form videos help zero in on essential highlights in a time-efficient manner. It's all about effective tools and useful options.
Where to find short learning videos for students
It's probably no surprise that many teachers already use or would like to use these sorts of concise videos in their classroom planning and instruction. And yes, the internet is certainly full of videos – it seems like our students are watching them all the time whether we want them to or not.
But quality content is difficult to locate and utilize consistently. Teachers report the number one obstacle to using more video in the classroom is the time it takes to find effective choices. Too many videos out there are poor quality, or contain too little content, or are simply not engaging – even for other teachers. (There's little point replacing yourself talking for 45 minutes with a video of someone else talking for 45 minutes!)
Some of the most engaging turn out to have R-rated language or use inappropriate images, and even when you do find a great one, there's no guarantee it will be there again when you need it. And that's not even factoring in the ads at the beginning of almost every online video – sometimes for the most inappropriate things. Recognizing the dangers of YouTube in the classroom, many schools are limited teachers' access to the platform—sometimes blocking it altogether.
There are quality videos being made and used around the globe. It's just been difficult to find ones that are both high quality and the right length to accomplish a learning objective while keeping students engaged.
The Boclips video platform was created by teachers and subject matter experts to open a world of audio and video possibility. It contains a massive library made up exclusively of short form videos and podcasts, meaning that most of the clips are in the 5-10 minute range. Not only can teachers filter their search by subject and age level but they can specify their desired video duration range. This way teachers can optimize the lesson at hand, while making the best use of their limited lesson-planning time. If the video they want is still too long, the shareable playback feature allows teachers to share only the relevant section of the video with their students.
The bottom line: less is more when it comes to the length of videos for educational purposes, and Boclips for Teachers has teachers covered. Schedule a demo to learn more.
NOTES
1. Vega, V., & Robb, M. B. (2019). The Common Sense Census: Inside the 21st-century classroom. San Francisco, CA: Common Sense Media. Retrieved on February 6, 2020 from https://www.commonsensemedia.org/sites/default/files/uploads/research/2019-educator-census-inside-the-21st-century-classroom_1.pdf.
2. Guo, Philip & Kim, Juho & Rubin, Rob. (2014). How video production affects student engagement: An empirical study of MOOC videos. 41-50. 10.1145/2556325.2566239.
3. Boclips (2019). Access Denied: Teachers Struggle to Access Safe Video Content. Retrieved on February 6, 2020 from https://www.boclips.com/lp-access-denied-one-pager