March is Women's History Month and to celebrate, we're helping you to bring women's history to life across the curriculum. From women in art to female mathematicians and beyond, we've collected the best videos to inspire your learners, many with original interviews and footage. This is an empowering way to present women's history because it challenges traditional third-person, masculine perspectives. While this is especially important for social studies teachers, no subject can be taught without considering its history and how it will develop in the future. Find out how women are key protagonists in the history of art, science, literature, and business, and how the fight for equality is still ongoing.
<<Want to learn more about how you can amplify great teaching with video? Schedule a demo>>
Art
Makematic - Global Icons: Frida Kahlo
One of the most famous female artists of the 20th Century, Frida Kahlo is known for her Mexican folk-style self-portraits. This video from Makematic fittingly focuses on the theme of self-awareness. It describes how Kahlo embodies this quality in her work, politics, and personal sense of style, as well as how she overcame challenges as a female, disabled artist, and activist in male-dominated spaces. For middle and high school art students, this resource is perfect for studying the context of Kahlo's work and her influences.

STEM
Wonderscape - Katherine Johnson: NASA's Human Computer
Katherine Johnson, who sadly died this year, was a little known but unbelievably talented mathematician. This video, for upper elementary students, discusses her upbringing and education: she was so talented that she graduated from college by the time she was 18! But it also describes the struggle of finding academic work as an African American woman in the 1930s. Despite this, Katherine's determination meant that her work went on to be fundamental in the operation of NASA's crewed spaceflights. Complete with comprehension questions throughout, this is a good resource for homework or independent study.

Literature
Crash Course Literature - Reader, it's Jane Eyre
Charlotte Brontë's Jane Eyre is one of the most famous 19th-century novels and features in literature curriculums across the world. But did you know that she published much of her work under a male pen name? This video from Crash Course Literature discusses the society in which Charlotte grew up and started writing and why she felt that her pen name gave her strength, courage, and a stronger voice. It also discusses Jane Eyre's genre, characters, language, and feminist themes. For high school students, this is an engaging overview of the novel and the context in which it was written.

Business
The Wall Street Journal - What Makes A Good Place To Work For Women?
For high-school or college students about to enter the workplace, this video is a useful resource to spark discussion on women at work. The Purple Campaign's Ally Coll and The Riveter's Amy Nelson discuss topics including #MeToo, gender bias in the workplace, and female coworking communities. The video refers to case studies of real companies that are working on improving women's experience at work, including Airbnb and Uber.

Sport
Red Rock Films - Women's History Activator: Althea Gibson
In 1957, Anthea Gibson became the first woman of color to win the Wimbledon tennis championship. This video describes her upbringing in a poor neighborhood in Harlem and how her talent for ping-pong ultimately led her to become a tennis and golf champion. This journey wasn't easy, though, because many tennis tournaments didn't allow black people to play, so she had to work hard to not only break gender barriers but racial ones too. For middle school students and above, this video can be used to spark discussion on equality in sport.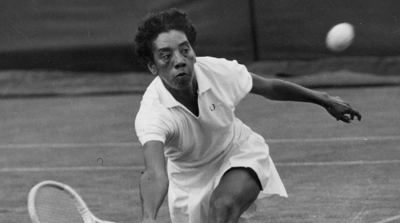 Incorporating women's history into your lessons this month is easy and engaging with Boclips' video resources. Want more educational history videos? Head over to teachers.boclips.com to discover videos on hundreds of inspirational women as well as related lesson plans. Don't have an account? Sign up now!